Title: Blood and Eternity
Summary: Vampire hunter Adrien Gilbert never dreamed he'd fall for his prey or that his love, Nicolas Lambert, would give him the gift of immortality. But when a hunter bent on destroying the truce between vampires and hunters throws the gauntlet at Adrien's feet, Adrien must travel through time to save Nicolas, and with him, the entire vampire race. The time has come to make a choice—one they will live with for eternity. In this final installment in the Blood Trilogy, Adrien and Nicolas must face their greatest enemy in a deadly last confrontation. But to prevail, they'll need to master the enemies within. When Adrien awakens to a future he doesn't recognize, he faces an impossible decision: live a perfect life with Nicolas in a shattered world, or risk everything to repair a broken past. But before he can challenge vampire hunter Verel Pelletier, he must master the demon who lives in his own mind—and learn to control his ability to travel through time. With Nicolas by his side, he prepares for a final battle against a powerful adversary who likes to play games with the past and future. But the price of ensuring a future for their loved ones may be an eternity spent alone.
Release Date: 2018-07-31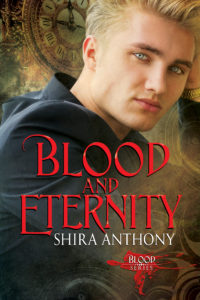 Blood and Eternity
Title: Finder's Keeper
Summary: My first entry in Dreamspinner Press's new Dreamspun Beyond line of contemporary paranormal category romances. When Zane moves into an old gothic brownstone, he discovers the house comes equipped with a caretaker—Kit, who lives in the basement. Zane is immediately drawn to the charming and attractive Kit. But Kit is much more than he seems. He is a two-hundred-year-old half-human, half–red fox spirit who guards a Gate between the mortal and spirit worlds—a fact Zane should recognize, but doesn't. Orphaned at a young age, Zane never learned he comes from a long line of mystical Keepers. Kit needs Zane's help to protect the Gate, but how can he tell Zane of his legacy when that will crush Zane's dreams of traveling the world? If he takes up the mantle, Zane will be bound to the Gate, unable to leave it. But when Zane realizes Kit's true nature, and his own, he'll have to make a choice—fight to protect Kit and the Gate, or deny his destiny and any chance of a future with Kit. Under contract to Dreamspinner Press Release date: September 15, 2017
Release Date: 2017-09-15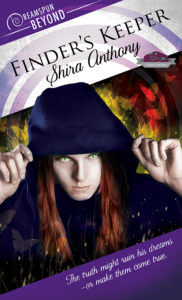 Finder's Keeper
Title: Swann's Revenge
Summary: Can a swan make peace with his ugly duckling past? Chubby geek Jimmy Zebulon's heart broke the day his high school crush, Danny Parker, looked on as his teammates tormented Jimmy. Fifteen years later, Jimmy is long gone, and from his ashes has risen Graham Swann, a movie-star-handsome law firm owner. Graham thinks Jimmy and his past are long forgotten—until attorney Dan Parker shows up for his first day of work. Getting injured playing college ball was the best thing that ever happened to Dan. It turned his future in a better direction and allowed him to emerge from the closet that trapped him. Graham wants to believe his childhood dream can come true, but he can't bring himself to tell Dan who he really is—and their pasts might ruin any chance for a happily ever after….
Release Date: 2018-02-06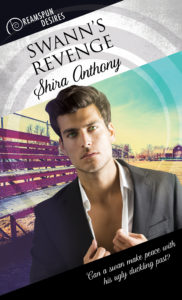 Swann's Revenge