I'm always excited when I've got a new book coming out – there's not much better than seeing one of my literary "babies" make its debut. Dissonance, the latest entry in my Blue Notes Series of music-themed gay romances, will be released on August 8th. Like all the Blue Notes Series books, Dissonance is a standalone novel. Yes, for those who have read the other Blue Notes books, you'll recognize a few of the series standbys included David Somers and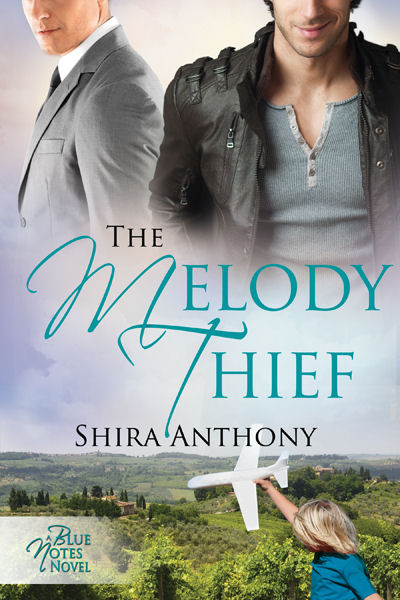 Alex Bishop. Oh, and Lord Cameron ("Cam") Sherrington from Aria. But it's not necessary to have read those books, so if you're thinking about starting the series and aren't sure which book to read first, why not start here?
To get the party started early, I'm running a giveaway that will end on release day at midnight. I've got a great prize package with paperback copies of the first 5 Blue Notes novels, as well as a tote bag and T-shirt. If the winner is not from the US, I'm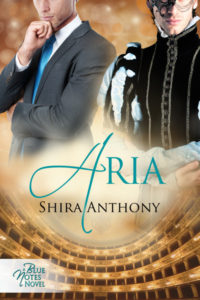 offering up a Dreamspinner Press gift certificate and ebook copies of the Blue Notes books (not including Dissonance). You can enter by clicking on this link: http://bit.ly/19tSbFv or by clicking on the Rafflecopter widget below: a Rafflecopter giveaway

I'll leave you all with the blurb and a never before seen excerpt from the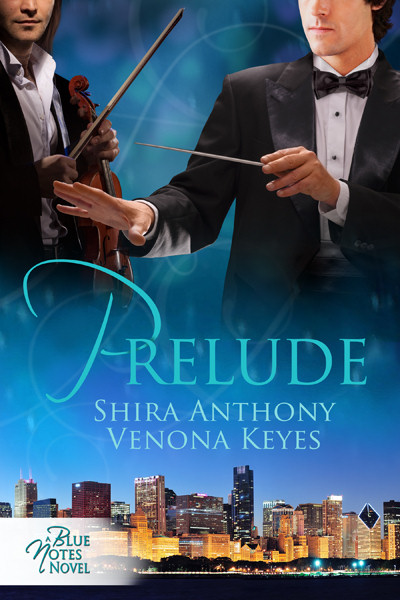 upcoming Dissonance. Stay tuned for the cover reveal and information about the Dissonance Blog Tour! Good luck to everyone! -Shira
******
Blurb: British noble Cameron Sherrington has hit rock bottom. The love of his life, opera sensation Aiden Lind, is marrying another man, and Cam knows it's his fault for pushing Aiden away. As if that's not enough, someone is trying to take away
his family business, and the US authorities are pursuing him on charges of money laundering. Fearing for his safety and unable to return to London, Cam runs, but he's too broke to find a place to stay, and his fugitive's life doesn't even remotely resemble a Hollywood thriller.
Desperate and betrayed by the people he thought cared about him, Cam takes refuge in the subway station where Galen Rusk plays his trumpet for tips. Though Cam hears the beauty in Galen's music, it's Galen's firm hand on his shoulder that stops him from throwing everything away. Their unusual relationship takes a turn that surprises them both, and neither man is sure he wants the complication. Galen is fighting the ghosts of his past, and Cam has his own nightmares to face. When Cam's troubles threaten to tear them apart, Cam figures he had it coming—that it's all penance due for a life lived without honesty or love. But he never considered the possibility that he might not survive it.
Excerpt:
Chapter Eleven
Cam settled onto the hard wooden bench at the end of the No. 4 platform. Downtown. How appropriate. He'd watched the Friday night commuter exodus, pale faced businessmen and women eating greasy hot dogs covered in onions and whatever else they dared pile on top as they quickly walked toward the exit for the Long Island Railroad and Metro-North tracks. He'd never before noticed their tired expressions or how the dim station lights made the circles under their eyes appear darker. He did now.
He'd used his last three dollars to buy himself some soup at Au Bon Pain. It had come with about a quarter of a baguette. He'd finished it in five minutes and he'd felt warm. Now, four hours later, the cold had returned, as well as the empty feeling in his stomach. The expensive calfskin jacket looked great, but he hadn't realized it wasn't meant to keep anyone warm.
The trumpet player finished another piece. Classical. Haunting. It was getting on midnight, and Cam guessed he'd be headed to wherever he went when he wasn't playing. Cam hadn't heard him play on a weeknight. Maybe he played at a different station during the week. Or maybe he had a day job. Cam imagined him as one of those bicycle delivery guys who played chicken with the cabbies on 7th Avenue, hair flying about his face, the bottoms of his jeans held against his ankles with rubber bands or silver tape.
Another train stopped at the station. He moved to the end of the platform where reception was the best and turned on his mobile. He glanced at the screen, cursed under his breath, then shut it off to conserve the dwindling battery. Why the hell hadn't Dan called him back yet? He could hide here for a day, maybe two, but he needed money. He figured he had about seventy-five cents in his pockets. Maybe a dollar. What the hell could that buy in New York City?
He shivered as the train pulled away and the temperature dropped a few degrees. Maybe there was a reason the homeless people slept in the passages that zigzagged under 42nd street. It's safer here. He lay down on the bench and tried to ignore the wood that separated the bench into individual seats. No doubt meant to keep people like me from sleeping on the goddamned benches.
He pulled his cashmere scarf out from around his neck and draped it over his head, then scooted up a few inches so one of the wooden separators sat at his waist. Another one cut into his shoulder. He bunched the jacket up and tried to cushion the spot with limited success. His heart pounded. He couldn't sleep like this. What if they found him?
Fuck this. They won't find you here. This wasn't a manhunt. He'd found a discarded newspaper on one of the benches. Nothing about him. Nothing about the investigation. He'd be safe here. Still, he felt anxious enough that he decided to sit up again. He'd sleep upright. Or maybe he wouldn't sleep at all. At the sound of a train in the distance, his gaze strayed to the tracks. That was when he noticed the trumpet player watching him from a few feet away.
"What are you staring at?" Cam demanded, getting to his feet and backing up toward the wall. And then what? If he's FBI, are you going to frighten him away with your blinding personality? He took a deep breath. This man wasn't FBI. Cam had seen him before the entire mess of a situation, before the FBI had even been a blip on his radar. The man was irritating but harmless.
"Sorry. I didn't mean to bother you. You're British, right?"
Cam waited for more, but the man just kept looking at him. Fucking brilliant. He'd heard of savants who could play but couldn't manage to feed themselves. "And?" he replied at last, after the man said nothing more.
"Unusual."
"Last I heard there were 63 million of us. Not so unusual." Cam closed his eyes. Maybe he'd go away and leave Cam in peace.
"I think you made a mistake," the man said.
Cam opened his eyes again, about to tell the twit to get stuffed, but he stopped. The trumpet player had moved closer to him and was holding something out in his left hand. A bill. A $100 bill, judging by Ben Franklin's cheery face peering back at him. The $100 bill Cam had dropped into the trumpet case the week before? He'd kept it? Cam could eat for a week on $100 if he was careful.
"No mistake," Cam said. Well, it hadn't been, had it? And if he took the bill, he'd be admitting to this stranger that he was skint.
The man shrugged, then pocketed the bill. "Name's Galen. Galen Rusk."
"Hmm."
Galen didn't respond, clearly waiting for Cam's response.
"Cam," he said.
"Good to meet you, Cam." Galen offered Cam his hand. Cam hesitated, then shook it. A firm handshake. Confident and warm. In another reality, he'd have wanted to keep holding that hand. Take away the grunge clothing, and Galen would have been someone Cam might have noticed. Cam released Galen's hand.
"It's not as cold upstairs," Galen said after nearly a minute passed in silence.
"I'm waiting for someone."
If Galen knew it for the lie it was, he didn't let on, and for that, Cam was thankful. "Sure. No problem." Galen paused, then added, "Maybe I'll see you around, Cam. Take care of yourself, okay?"
Why did Americans insist on being so informal? As if the guy cared at all what happened to him. "You too." Seemed like the proper response. Bollocks, of course.
Galen smiled to reveal a set of dimples Cam hadn't noticed before, then turned and walked back up the platform and disappeared around the corner. Cam shivered and pulled the collar of his jacket up around his neck.
Another train pulled into the station but only slowed down a bit. An express train on the local track. Cam decided Galen was right: he'd be warmer upstairs. More exposed too, but warmer felt like a higher priority. He got to his feet and wrapped his scarf around his neck. That was when he noticed something on the bench at his side.
A $100 bill.