Growing up, I didn't think classical music or classical musicians were particularly sexy.  Maybe it had something to do with the image classical musicians back then projected: geeky, intellectual, uptight.  Maybe it was just me.  I didn't really look for the sexy ones – I was too busy chasing the latest pop stars' albums and videos to be bothered with their classical counterparts.  Oh, how I've changed!
When I began writing the Blue Notes Series in 2011, I began listening to classical music again for the first time in years.  To be honest, after giving up opera, I found it difficult to just lose myself in the music.  Listening was a very painful reminder of giving up my operatic career, and I just wasn't ready.  Writing Blue Notes helped
begin my healing process.  The focal piece of music for that book was a gorgeous Brahms intermezzo (Opus 118, No. 2).  Nothing to do with opera, not even violin, which I'd played for nearly 16 years.  An easy start.  From there, with each book, I began to reacquaint myself with the pieces I'd adored as a child and young adult.  And as I did, I began to realize that not only is classical music sensual and hot as hell, so are the new musicians who are giving the genre new life.
First up, the hottest and, admittedly, the focus of my most recent fangirl obsession:  David Garrett.  Child prodigy, Juilliard grad who helped pay the bills when he was in school by modeling.  Yes, modeling. And you can see why. He's candy for your eyes and ears!   It was a bit of shock when I saw his photo on Facebook (holding a violin), and assumed that's all he was:  a model.  This was after I'd written a book about a crossover violinist.  With long hair.  And tattoos.  And no, I hadn't heard about David when I wrote that!  Here's David playing "Kashmir" (Led Zeppelin) and here's David playing a bit of my favorite violin concerto, the Tchaikovsky D Major.  The man can play!
Next up, another sexy musician, cellist Yo Yo Ma.  He's a bit older these days, but in his heyday, he was a total cutie (personally, I still think he's adorable!).  A little geeky, but only in the best sense of the word.  More than any other modern day classical musician, Yo Yo was the inspiration for the new breed of musicians who look good and play the hell out of their instruments.  Here's Yo Yo Ma playing the Dvorak Cello Concerto, the theme song and inspiration for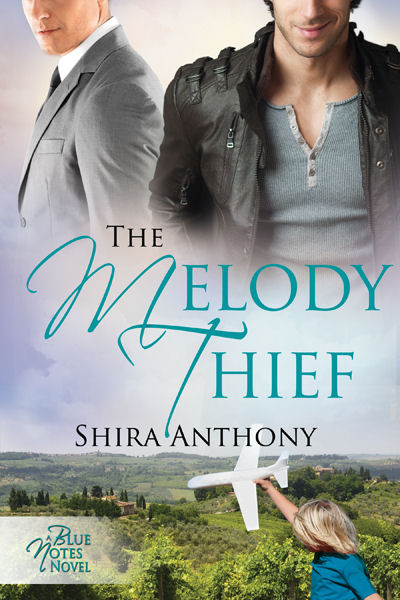 the second book in the Blue Notes Series, The Melody Thief.
Lastly, but hardly least, is violinist Joshua Bell.  You may remember Joshua, who was a world-renowned violinist when he took his (very expensive and very old) fiddle and headed for the DC subway to play for tips.  Nobody realized what they were listening to!  He made a whopping $32 in tips that day.  True story (read about it here).  You can see the video of the subway gig here.  And here's Joshua playing the Saint-Saens Introduction and Rondo Capriccioso in A minor.
Are there others?  You bet, including some drop-dead gorgeous female musicians.  Are classical musicians the new "rock" superstars?  Maybe not yet, but who better than these hot musicians to capture our imaginations and make us dream about what sort of lives these international superstars lead.  And, if you're a writer like I am, you'll want to write about those lives.  And as long as I find inspiration, that's exactly what I'll continue doing.
Next up in the Blue Notes Series?  Book 5, Encore, will be released on November 11th!  And this one features hot as hell conductor John Fuchs.  So in the meantime, listen good, enjoy the view, and appreciate the all-around hotness that classical music has to offer! -Shira
******
Encore (Blue Notes #5), from Dreamspinner Press
Blurb: Cool kid violinist Roger Nelson doesn't give a damn about anything. Wannabe conductor John Fuchs is awkward, effeminate, and just figuring out he's gay. Despite their differences, they become friends—then lovers—and after college, they try to make it work. But it's the 1970s, and Roger can't bring himself to admit he's gay. Worse, after his brother is killed in Vietnam, Roger tries to live up to his memory and be the perfect son. Then after suffering one tragedy too many, he makes the biggest mistake of his life: Roger pushes John away.
Through the years, they dance around the truth and in and out of each other's lives, never quite able to let go. Twenty years later, Roger still carries the pain of losing his dream of a brilliant career with him, while John is a superstar conductor with a wild reputation. John's off-stage antics get him plenty of attention, good and bad, though deep down, he wants only Roger. Finally determined to hold on to what really matters, Roger asks John for another chance, and when John panics and runs, Roger has to convince him to listen to his heart.
Note: The Blue Notes Series can be read in any order. Each is a stand-alone story from the same classical music universe.