When June 8th arrives, I'll be saying a sad goodbye to the characters of my Mermen of Ea Series. That's when Running with the Wind,  the final installment, will be released by Dreamspinner Press. And man, has it been a great ride!
Many of you know that the series started out as a pirate romance, single novel, with a captor/captive vibe. But about three chapters into the original story, one of my characters, Taren Laxley, decided he was a merman shifter.
I've never been a huge shifter story fan, although I've read some I've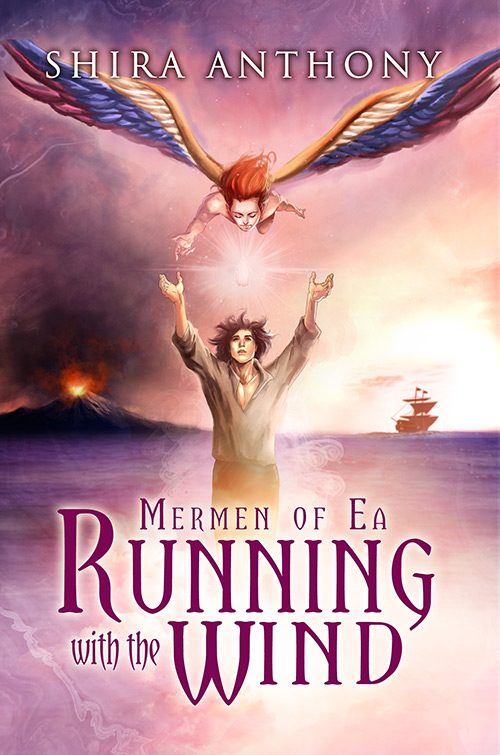 enjoyed. So here I am with this character who won't stop telling me he's a merman and a shifter. And did I mention my husband and I had just gotten our open water scuba certification in the Caribbean? Or how we'd recently seen a huge school of dolphins from our sailboat at the North Carolina coast? I'm not a pushover, but I know when I've lost the battle….
I'd never read a story about a merman before. And honesty, that's probably a good thing, since I wanted to come up with my own take on mermen. So building on the idea of The Little Mermaid, by Hans Christian Anderson, I imagined merfolk who could shift in and out of their merfoms and live on either land or under the water. And huge fantasy reader that I am, that led to thoughts of magic and an overarching mission along the lines of Frodo Baggins in the Lord of the Ring trilogy.
So a single book became and epic three-novel series that follows Taren Laxley from slave to savior of his people. And as I envisioned that huge project, the first thing I said (other than, "Holy shit!") was, "I need help." That help came in the form of nearly a half a dozen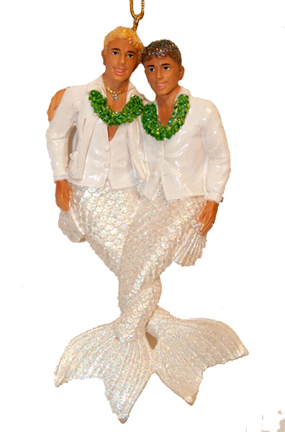 beta readers who held my hand through the books and gave me their unvarnished criticism and valuable advice. I owe special thanks to Tali Spencer and Cody Kennedy, who went beyond the typical beta read and helped me work through some particularly challenging scenes.
Is there a future for my mermen beyond the Mermen of Ea Series? There is a story involving two secondary characters I hope to someday tell, but which would not have worked in the context of Taren's story. If that story is written, it will certainly include some of the other series characters. You'll also find a very short flash fiction story during the Running with the Wind Blog Tour featuring the two cabin boys, human and merman, from the Phantom and the Sea Witch.
Haven't read the first two books? Looking for the last one?  I've got excerpts here on my website you can find by clicking on the "Books" tab, and I've got an excerpt from the last book below (spoiler warning on that one if you haven't read the other 2 series books) Here's the buylink for Running with the Wind: http://www.dreamspinnerpress.com/store/product_info.php?products_id=6455! And you can find the complete series on Dreamspinner Press's website: http://www.dreamspinnerpress.com/store/index.php?cPath=914
Be sure to get yourself entered in the blog tour giveaway for a chance to win. There are 3 great prizes up for grabs, including this amazing ornament from December Diamonds. Not in the US? I've got some great alternative prizes, including a free download of the audiobook version of Stealing the Wind if you win the grand prize!
Here's the link to the Rafflecopter giveaway, which is open for entries until July 1st:
Here's the list of blogs participating in the tour and links:
I can't wait to share this last series book with you! I hope you'll enjoy reading it as much as I enjoyed writing it. Read on down for an excerpt from the beginning of series, when we first meet a very young Taren Laxley. -Shira

Blurb: Sequel to Into the Wind
With the final confrontation between the island and mainland Ea factions looming, Taren and Ian sail with Odhrán to investigate a lost colony of merfolk in the Eastern Lands. Upon their arrival, the King of Astenya welcomes them as friends. Odhrán, however, isn't so quick to trust the descendent of the man who held him prisoner for nearly a decade, especially now that he has someone to cherish and protect—the mysterious winged boy he rescued from the depths.
Armed with the knowledge he believes will save the Ea, Taren returns to the mainland. With Ian at his side, Taren convinces Vurin that their people must unite with their island brethren before it's too late. When Seria and his men attack, Taren must call upon the ancient power of the rune stone to protect his comrades. But using stone's immeasurable power commands a hefty price—and Ian fears that price is Taren's life.

SPOILER WARNING: This excerpt contains spoilers for the first two series books!
Running with the Wind
Excerpt from Chapter One
Ian leaned over the railing as the morning sunlight warmed his shoulders. A few feet away, Taren wrapped a blanket around the shivering boy, who sat with his knees hugged to his chest. He tenderly ruffled the boy's fiery red hair. The boy leaned into Taren's touch and made a satisfied sound much like the purr of a cat.
Not a boy, Ian reminded himself. Bastian. An Anuki. The heavenly brethren of the Ea. A dragon shifter reborn from the ashes. True, this freckle-faced dragon child looked nothing like the full-fledged beast who'd nearly killed them the day before, but they knew little of the Anuki. Had it only been a day since Seria's men had attacked them and they'd lost Rider to Seria's bullet?
Ian met Taren's gaze and his grief eased slightly. Taren smiled back, his warm brown eyes hooded with exhaustion and grief, his shoulder-length hair having dried in a tumble of waves. From where he sat on the deck, Bastian watched Odhrán, keenly interested. The sphere they'd discovered not long after the destruction of the Sea Witch—an egg, Ian now knew—had dissolved beneath the water. Bastian had been choking and spluttering when Odhrán had carried him aboard. Since then, Bastian had done little but watch Odhrán with rapt attention.
Like a baby bird watches its mother. Ian frowned at his folly. How easy it was to forget this pathetic creature had destroyed the Sea Witch and nearly killed them all. If Odhrán hadn't killed the dragon Bastian had become, they'd all have died. And yet Bastian had been reborn.
Bastian glanced up at Taren, blinked several times, then shifted his gaze back to Odhrán, who spoke in hushed tones to one of his crew. The long blond braid down Odhrán's back dripped onto the deck and left the back of his woolen jacket sodden. Despite the bright blue of his eyes and his youthful features, Odhrán appeared as exhausted as Ian felt.
"A moment of your time?" Ian said after the crewmember trotted off toward the stairs, leaving the four of them alone on the foredeck.
Odhrán nodded and followed Ian amidships, far enough away that Bastian wouldn't hear.
"Do you think this is wise?" Ian asked with a quick glance back at Taren and Bastian.
"What would you have me do? Leave him to drown?" Odhrán, too, appeared weary. Ian knew he still regretted having killed the fully transformed Bastian.
"He couldn't live without Rider." Taren's words echoed in Ian's mind. Rider—Ian's oldest friend—had taken a bullet in Ian's stead. There'd been no time to grieve.
"No." Ian sighed. "Rider would have wanted us to care for him." Taren would never have forgiven him for suggesting they leave Bastian to drown, and they'd lost too much to even consider it.
Odhrán nodded curtly and turned his gaze eastward. Now calm in the wake of the storm, the water sparkled with sunlight. Nothing remained of the Sea Witch but a few bits of broken timbers floating restlessly on the waves. Later, all of the men now aboard the Chimera would gather on the deck to remember the Witch's captain, but for just a moment, Ian could almost imagine Rider at the wheel of his beloved ship.
I'll miss you, old friend. More than you'll ever know.
Ian shrugged off his dark thoughts and walked back to Taren. "You should get some sleep." He squeezed Taren's shoulder. "Odhrán and I will not let Bastian out of our sight."
Taren pressed his lips together and nodded. How tired Taren must be that he didn't even argue!
"I'll join you in a bit." Ian pressed his lips to Taren's warm cheek.
Taren retrieved the blanket that had fallen off Bastian's shoulders and wrapped it around him again. Naked as Bastian was beneath, Ian caught a glimpse of the wings they'd seen when they'd discovered him on the ocean floor. No longer scaled as they'd been when they'd first pulled Bastian from the water, Bastian's wings were now covered with feathers and shimmered red, yellow, orange, and fuchsia, iridescent in the sunlight.
"I'll be back later," Taren told Bastian with a barely repressed yawn. "I promise."
Bastian's eyes revealed little understanding. Had he forgotten everything of his former life? Perhaps he was still too overwhelmed from the shock of the past day's events to fully comprehend his situation. He'd not uttered a word since they'd brought him aboard.
Taren kissed Ian—a fleeting kiss, but one Ian needed to reassure himself that all had not changed—before heading belowdecks to rest.
Ian met Odhrán at the bow. "He's like a fledgling," Ian said, inclining his head in Bastian's direction, "watching you like a bird might his mother."
Odhrán's brow knitted. He'd clearly noticed it as well. "I've asked Garan to reinforce the enchantments on the ship's masts and sails. There's nothing more to be done."
"Aye. But if Bastian threatens the ship—"
"Then I'll be forced to subdue him. Not a prospect I relish, although in his current state, he appears far less powerful than before." Odhrán studied Bastian once again. "For now, at least, he's content to be in our company."
"What do you know of the Anuki?"
"They're much like the Ea in their ability to shift to human form. I met one centuries ago, but he was nothing like this. Not a child. But what happened with Bastian…."
"Reborn from the ashes." Ian's heart ached once again for the loss of Rider.
"My time with one of their kind was brief." Odhrán stared past Ian as if remembering.
Ian didn't press the issue. Later, perhaps, he'd ask Odhrán about that encounter. "And his memories of his life with Rider?"
Odhrán shook his head. "I don't know. I suppose only time will tell."
Ian clenched his jaw. The realization that Bastian might not remember anything of his love for Rider made Ian's grief that much greater.