Happy 4th of July weekend everyone! I'm headed to our sailboat now that Hurricane Arthur has cleared out, and I'm ready for some fun in the sun with my good friend Cody Kennedy, who's here visiting from California.
From time to time, I like to remind readers who write to me to tell me how much they've enjoyed my books to leave a review at their favorite bookseller. Reviews of books help spread the word about books and increase sales, which in turn, helps writers pay their bills so they can… drumroll please… WRITE MORE BOOKS!
It doesn't take long to write a review of a book. It doesn't need to be a term paper, although long reviews are great, too. A review can be just a few sentences about why you enjoyed the story and what it made you feel. Places like Amazon.com don't require readers to have purchased the book there to review. Ratings make a difference, too. On AllRomanceEbooks.com, if you rate books (even without reviewing), your favorite books may get featured on the top-rated books of the genre.
It gets lovely rating stars under the book so readers can see the most recent rating, too. And if it sells well, it gets a pretty bestseller star!
Reviewing on Goodreads and other social media platforms is great, too. Most websites give you the option of just rating a book without writing a review (Amazon is the exception).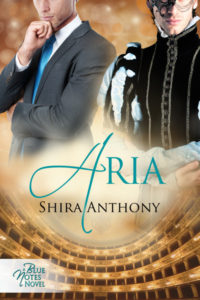 And although when I'm considering buying a book from a new author I tend to look at more than just the star rating, I can't deny that I consider the rating in making a decision to read.
So this July 4th weekend, if you're enjoying a bit of down time and catching up with your favorite authors, please consider taking a few minutes out of your reading time to rate some of the books you've read! Authors and readers alike will thank you!
Oh, and I'm sending a bit of love back at you and offering up a prize package of paperback copies of the first 5 Blue Notes novels, as well as a Blue Notes tote bag and T-shirt. If the winner is not from the US, I'm offering up a Dreamspinner Press gift certificate and ebook copies of the Blue Notes books (not including Dissonance). You can enter by clicking on this link: http://bit.ly/19tSbFv or by clicking on the Rafflecopter widget below: a Rafflecopter giveaway
Dissonance, the latest entry in my Blue Notes Series of music-themed gay romances, will be released on August 8th. Like all the Blue Notes Series books, Dissonance is a standalone novel. Yes, for those who have read the other Blue Notes books, you'll recognize a few of the series standbys included David Somers and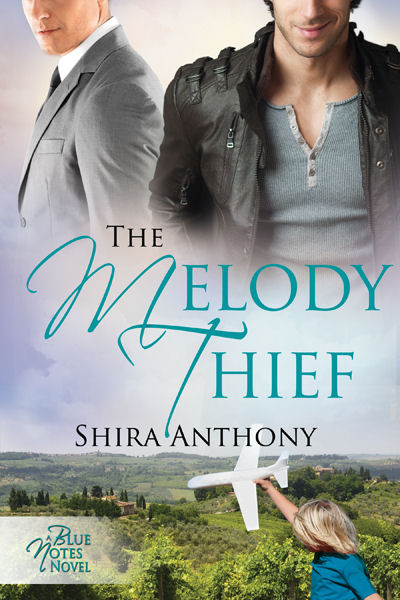 Alex Bishop. Oh, and Lord Cameron ("Cam") Sherrington from Aria. But it's not necessary to have read those books, so if you're thinking about starting the series and aren't sure which book to read first, why not start here?
I'll leave you with another excerpt from the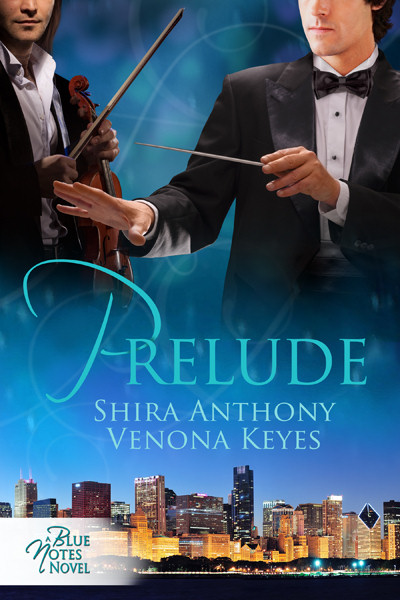 upcoming Dissonance. Stay tuned for the cover reveal and information about the Dissonance Blog Tour! Good luck to everyone! -Shira
******
Blurb: British noble Cameron Sherrington has hit rock bottom. The love of his life, opera sensation Aiden Lind, is marrying another man, and Cam knows it's his fault for pushing Aiden away. As if that's not enough, someone is trying to take away
his family business, and the US authorities are pursuing him on charges of money laundering. Fearing for his safety and unable to return to London, Cam runs, but he's too broke to find a place to stay, and his fugitive's life doesn't even remotely resemble a Hollywood thriller.
Desperate and betrayed by the people he thought cared about him, Cam takes refuge in the subway station where Galen Rusk plays his trumpet for tips. Though Cam hears the beauty in Galen's music, it's Galen's firm hand on his shoulder that stops him from throwing everything away. Their unusual relationship takes a turn that surprises them both, and neither man is sure he wants the complication. Galen is fighting the ghosts of his past, and Cam has his own nightmares to face. When Cam's troubles threaten to tear them apart, Cam figures he had it coming—that it's all penance due for a life lived without honesty or love. But he never considered the possibility that he might not survive it.
Excerpt:
CAM CURSED his love for Aiden as he wobbled down the concrete steps to the 42nd Street subway station. Riley had looked at him as if he were mad when he'd told her he was headed home. "Did I do something wrong?" she asked with the same pouty expression she wore on the rare occasion when her father refused to buy her something.
"Nothing," he said as he'd reached for the doorknob. "I'm done. That's all."
"At least let me call my driver to take—"
He'd refused. Seriously, did she think he wasn't capable of taking a fucking subway after a few drinks at a party? It wasn't even midnight.
He rubbed an eye with the heel of his hand. The damn telephone conversation replayed in his mind and grated on his nerves like Muzak at a cheap restaurant. He'd tried not to sound eager. Tried to sound nonchalant. He'd gotten good at that over the years. And then the brutal words had come. They'd seared his heart and left him dizzy. "Listen, Cam…. I need to tell you something. I don't want you to hear it from the press…. Sam asked me to marry him, and I said yes."
He needed to walk. He needed to clear his head. He needed to shout to the heavens and hit something.
Why in hell had he bothered to look at the phone? Easy: he'd prayed it was Aiden calling to tell him he wanted him back.
You're a fucking loser, Cameron! Nobody wants you!
A memory stirred. Someone holding him. Ruffling his hair. Someone other than his father. Someone had wanted him. Cared for him.
Where the hell had that come from? He brushed it off and descended the steps to the Lexington Avenue train.
It was bad enough that Aiden thought he'd tried to sabotage his career. He did everything to make sure Aiden didn't think he wasn't interested anymore. He'd gone to the after-party following Aiden's Met debut—of course he'd gone, his company had helped bankroll the production of Don Giovanni—and Aiden had been MIA. So he'd decided Aiden didn't need to know he'd been there at all.
And then the phone call. Aiden hadn't beaten around the proverbial bush. He'd said it. Honestly. Simply. Just the way Cam would have expected Aiden to say it. And suddenly Cam didn't care if he fucked that hot little Broadway-bound arse. He no longer cared about the party or its hallowed attendees. He no longer cared about anything except the gaping, jagged hole the conversation had left in his heart. And now, fucking New York pigeons were setting up camp in the hole. Shitting in it.
He walked from the Lexington Avenue train toward to the S train platform. The achingly mournful sound of a trumpet echoed off the dirty tile walls. He hadn't really noticed them before. The intricate mosaic artwork had probably taken weeks to complete. Decades before, it had probably been stunning, but now it was covered in a film of grayish-black soot and some of the tiles were missing.
How fitting. He looked around for the source of the music, noting the powerful smell of urine. Away from the turnstiles, a mound of blankets and a refuse-filled shopping cart occupied the far corner of the station. He guessed there was a human being under there, although he was hardly going to look. Beyond the automatic ticketing machines, he could just make out the form of a man holding a trumpet. The same man he'd seen playing at lunch. Maybe he lived in the subway. Cam had heard stories of actors and musicians unable to get work in New York living on the street.
"Ain't no sunshine when she's gone…."