Title: Lighting the Way Home
Summary: Co-authored with EM Lynley and part of the Delectable Series of food-themed gay romances from Dreamspinner Press. World-class chef Joshua Golden is homesick for Paris before he even arrives in New York, but he'll endure it—his parents need him to help run the family restaurant while his mother recovers from surgery. Running a place so far beneath his talents is bad enough, but bad turns to worse when Josh discovers his former best friend and lover, Micah Solomon, is living at his parents' house with his ten-year-old son, Ethan. For ten years, Josh has done his best to forget how Micah shattered his heart into tiny pieces. Now Micah's back, fresh out of prison, and helping out at the restaurant. Micah may not be the kind of sous chef Josh is used to, but he is more helpful and supportive than any of the other employees. But Josh finds it hard to keep his distance when, time after time, Micah proves himself a better man than Josh thought. Reluctantly, Josh realizes there is more to Micah than his lousy life choices… but that doesn't mean Josh is ready to forgive him.
Release Date: 2013-03-29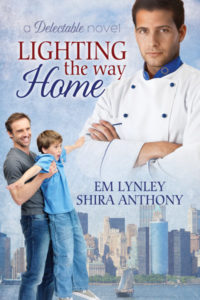 Lighting the Way Home
Title: Take Two
Summary: Lights, camera, action! When Professor Wesley Coolidge accepts a summer job as a historical consultant to a pirate movie being filmed in North Carolina, the last person he expects to bump into is his soon-to-be-ex, movie star Sander Carson. Just like the flamboyant pirate he's playing, Sander, aka Sam Carr, is used to getting what he wants, and he makes it clear he wants Wesley back in his life. Sam lost Wesley when he left their life in New York City behind for a career in Hollywood. But Wesley has finally managed to put the pieces of his heart back together, and he isn't interested in Sam and Wesley: The Sequel. Convincing Wesley to give their relationship a second chance will take much more than Sam's apologies and reminders of good times past. If Sam wants Wesley back, he'll have to show Wesley that they really can sail into the sunset together—a real-life happily-ever-after that won't end once the final credits roll.
Release Date: 2016-09-09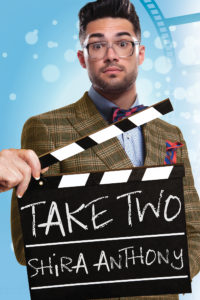 Take Two