Title: A Solitary Man
Summary:
Joint project with Aisling Mancy (aka Cody Kennedy)
Sparks fly when Chance meets tall, sexy Xav at a Wilmington bar and they have the hottest one-nighter of their lives. But Chance doesn't do repeats, Xav seems detached, and they go their separate ways without a word. Later, when closeted Assistant District Attorney C. Evan "Chance" Fairchild meets Dare's Landing's newest deputy sheriff, Xavier "Xav" Constantine, Evan isn't only wary. He's irritated as hell.
Xavier is a former FBI agent turned deputy sheriff who is hot on the trail of a South American child prostitution ring. Evan is fighting to put an end to rampant cocaine trafficking and chafing under the thumb of an election-hungry boss. When someone tries to kill the eleven-year-old witness who holds the key to both their investigations, they're forced to work together as they put their lives on the line to protect him. As Chance and Xav collide in the heat of a sweltering North Carolina summer, dodging bullets and chasing bad guys isn't the only action going on.
Release Date: 2015-11-06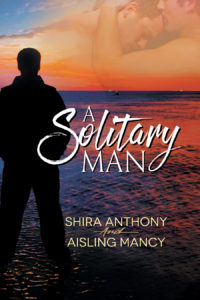 A Solitary Man
Title: Blood and Eternity
Summary: Vampire hunter Adrien Gilbert never dreamed he'd fall for his prey or that his love, Nicolas Lambert, would give him the gift of immortality. But when a hunter bent on destroying the truce between vampires and hunters throws the gauntlet at Adrien's feet, Adrien must travel through time to save Nicolas, and with him, the entire vampire race. The time has come to make a choice—one they will live with for eternity. In this final installment in the Blood Trilogy, Adrien and Nicolas must face their greatest enemy in a deadly last confrontation. But to prevail, they'll need to master the enemies within. When Adrien awakens to a future he doesn't recognize, he faces an impossible decision: live a perfect life with Nicolas in a shattered world, or risk everything to repair a broken past. But before he can challenge vampire hunter Verel Pelletier, he must master the demon who lives in his own mind—and learn to control his ability to travel through time. With Nicolas by his side, he prepares for a final battle against a powerful adversary who likes to play games with the past and future. But the price of ensuring a future for their loved ones may be an eternity spent alone.
Release Date: 2018-07-31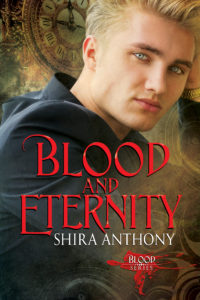 Blood and Eternity