Welcome Ash Mancy for the final stop on the Heartifact blog tour! Heartifact is Ash's latest novella and the proceeds benefit some really important causes. Please be sure to read about this wonderful project and don't forget to enter the Rafflecopter giveaway!  Thanks for stopping by, Ash! -Shira
Net proceeds benefit the The Trevor Project in the US, le Refuge in France,
and Arcigay in Italy
Heartifact is available from Men Over the Rainbow, Amazon, Amazon UK, All Romance eBooks,
YOUTH ARE OUR FUTURE
"Youth are the future." How often do we hear that line? So often that it loses meaning? Or not often enough? How well do we value our youth, and help them mature as leaders? Our stars of tomorrow are rising, but we must ask ourselves whether we, as adults, give them enough support to enable them to become tomorrow's leaders.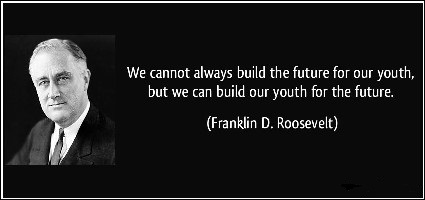 Youth flowers intensely and the years of youth can be an emotionally intense roller coaster. Elation soars highest and frustration swoops to its lowest arc. Yet, youth offer energy and vibrancy, they have not yet learned the art of cynicism, nor have they become hardened to injustice. They have time to spend thinking about human rights and human wrongs. They have the strongest desire and motivation to build and improve their situations, to build a better tomorrow for themselves. They bring innovation, creativity, enthusiasm, energy, tolerance, respect for others, the desire to discover, question, listen and understand, to test, to try out, plan, redo and rebuild, and share their successes and pain with smiles or with tears. They dare to dream.
In short, youth can do things adults have lost the ability to do. It is in these formative years that the leaders of tomorrow are formed. While early years can be a time of confusion, it is also a time of great opportunity and we must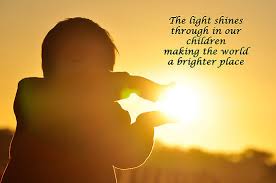 remember that the enthusiasm of youth is a resource. Like all resources, it is finite and should not be wasted.
In the history of the world, change often starts with the young. Young people look at the world with fresh eyes. They see the world as it is and ask "why?" and imagine a different world and ask "why not?" Youth are our front line, and we must thank them for their drive, and their commitment to a better world. We must acknowledge that youth are the present as well as the future, and ask the question: If youth are our future, what about the future of youth?
I advocate for and empower youth, and it is a great pleasure to know that the net proceeds from my novella, Heartifact, go to benefit our valuable youth.
Thanks for having me on your blog, Shira! Go read Heartifact! It's a great book. Besides, this is your final chance to enter to win a $25 Amazon gift card and two signed books from me! Check back here tomorrow for the winner announcement!
FOLLOW THE BLOG TOUR AND ENTER TO WIN
TWO SIGNED BOOKS AND A $25 AMAZON GIFT CARD!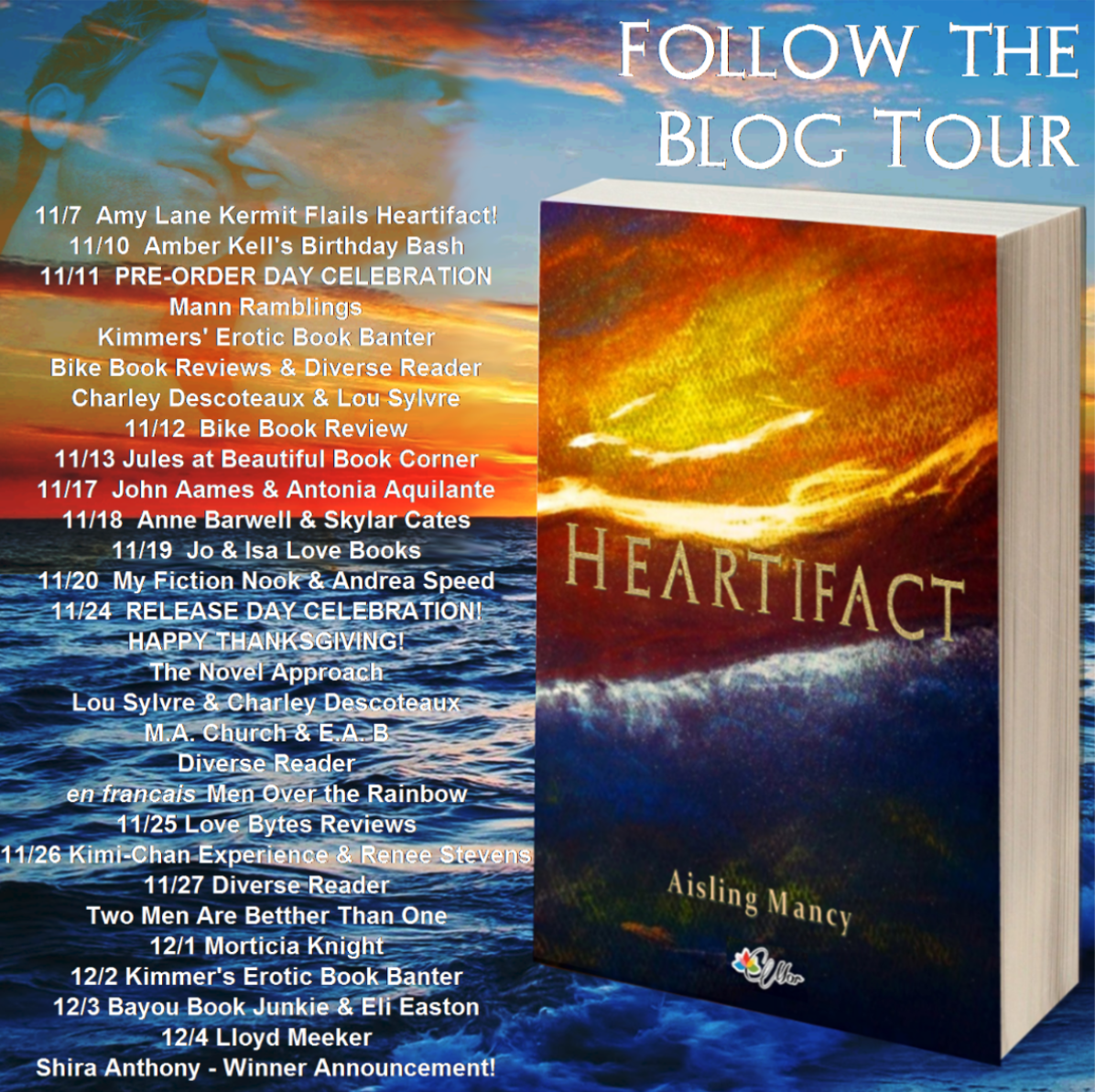 About Heartifact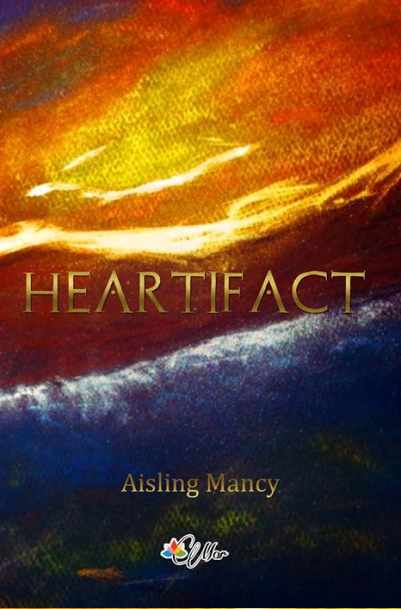 Harper Kidd is a highly respected marine archaeologist. Yet, with the economy in a slump, he's trapped working in an oil company's exploration division. Now, at the ripe age of thirty, Harp is disgusted with his employer's damage to the undersea world he loves, tired of his ATM-card-filching ex, and tormented by beautiful dreams of an undersea lover. It's time for a change and when his best friend, Stick, pleads with him to assist on a deep-sea dig in the Mediterranean, he jumps at the chance.
Harper's spirits are high when they discover the ruins of an ancient civilization, and soar to the heavens when they discover a statue of an ancient pelora, a mysterious hybrid creature said to mediate between the worlds of reality and fantasy—and the very lover who holds the starring role in his dreams.
When the crew discovers the site is teeming with unexploded ordnance from the conflicts in the Middle East, and the excavation turns deadly, Harper must choose between saving his best friend and saving the pelora he's fallen in love with.
Heartifact is available from Men Over the Rainbow
Amazon, Amazon UK, All Romance eBooks, Barnes & Noble, Smashwords
Read an excerpt on Love Bytes Reviews!
About Aisling Mancy
Ash is an author who lives, most of the time, on the West Coast of the United States. Ash writes mystery thrillers, fantasy, science fiction, romance, and fiction for gay young adults as C. Kennedy.
Raised on the mean streets and back lots of Hollywood by a Yoda-look-alike grandfather, Ash doesn't conform, doesn't fit in, is epic awkward, and lives to perfect a deep-seated oppositional defiance disorder. In a constant state of fascination with the trivial, Ash contemplates such weighty questions as If time and space are curved, then where do all the straight people come from? When not writing, Ash can be found taming waves on western shores, pondering the nutritional value of sunsets, appreciating the much-maligned dandelion, unhooking guide ropes from stanchions, and marveling at all things ordinary. Ash does respond to emails because, after all, it is all about you, the reader.
Find Ash on blog, Twitter @AislingMancy, Facebook, Google+,
Goodreads, Booklikes, Dreamspinner Press Author Page, and Amazon!