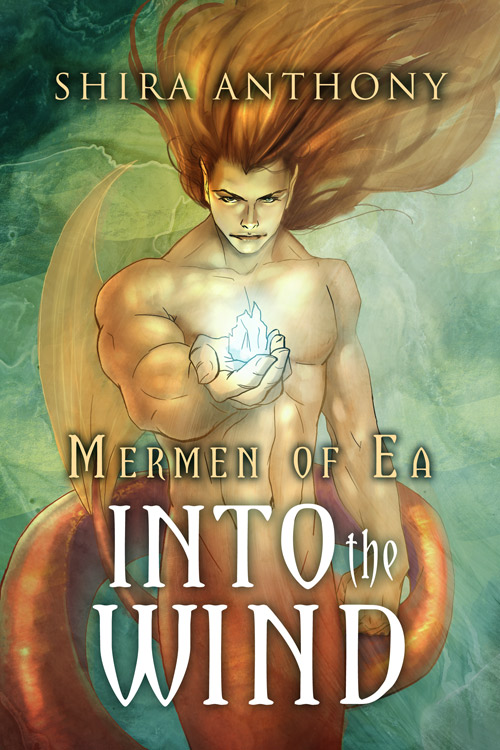 It's release day for the 2nd Mermen of Ea Series book, Into the Wind! I can't tell you how excited I am to share Taren and Ian's continuing adventure with you! The book is now available for download at Dreamspinner Press and All Romance Ebooks, and should be available on Amazon.com by mid-afternoon. I'll update this post with the Amazon link when I have it.
The Into the Wind Blog Tour starts today, and the Rafflecopter link is now active, so you can start entering by tweeting, liking, and commenting on blog tour posts.  Here's the link to the giveaway widget: http://www.rafflecopter.com/rafl/display/cf0ba93/
Or enter right here on my blog if your device permits:
Up for grabs? Some really cool gifts, including the grand prize of a stunning unisex Ea
pendant, handmade by artist Martin Brodour. Also to be won, a cool Mermen of Ea gift basket that includes an autographed copy of the first book, Stealing the Wind, a great cover art t-shirt, and lots of other fun, nautical themed goodies! For non-US residents, I've got several prizes, including a $10 Dreamspinner Press gift certificate you can use to buy any Dreamspinner books!  The contest ends on May 31st at midnight.
Here's a list of blog tour participants:
5/5 Release Day – Smoocher's Voice  (Interview with Shira)
5/6 Scattered Thoughts and Rogue Words (Ocean Inspiration)
5/8 Mrs. Condits and Friends (Merman Sex 101)
5/9 Tali Spencer's Brilliant Disguise (Series and Worldbuilding: Recreating the Merman Myth)
5/10 Prism Book Alliance (Character Interview with Ian Dunaidh)
5/13 Joyfully Jay (Character Interview with Taren Laxley)
5/15 Book Suburbia
5/16 Jase's Atenaeum
Haven't read the first book yet? Now's a great time to start, because you can segue right into book two!  Click on the Stealing the Wind book cover to purchase at Dreamspinner Press, or check it out on Amazon.com, AllRomanceEbooks, or your favorite online ebook seller!
Please join me over at Smoocher's Voice today for an interview and more chances to enter the blog tour contest! And have a slippery, hot merman day, everyone! -Shira