Title: Blood and Eternity
Summary: Vampire hunter Adrien Gilbert never dreamed he'd fall for his prey or that his love, Nicolas Lambert, would give him the gift of immortality. But when a hunter bent on destroying the truce between vampires and hunters throws the gauntlet at Adrien's feet, Adrien must travel through time to save Nicolas, and with him, the entire vampire race. The time has come to make a choice—one they will live with for eternity. In this final installment in the Blood Trilogy, Adrien and Nicolas must face their greatest enemy in a deadly last confrontation. But to prevail, they'll need to master the enemies within. When Adrien awakens to a future he doesn't recognize, he faces an impossible decision: live a perfect life with Nicolas in a shattered world, or risk everything to repair a broken past. But before he can challenge vampire hunter Verel Pelletier, he must master the demon who lives in his own mind—and learn to control his ability to travel through time. With Nicolas by his side, he prepares for a final battle against a powerful adversary who likes to play games with the past and future. But the price of ensuring a future for their loved ones may be an eternity spent alone.
Release Date: 2018-07-31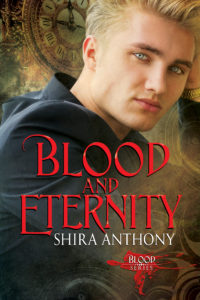 Blood and Eternity
Title: Blood and Ghosts
Summary: Sequel to Blood and Rain With vampire Nicolas Lambert's marriage to a rival clanswoman only weeks away, Adrien Gilbert struggles to come to terms with his defeat at the hands of Verel Pelletier, a vampire hunter and an immortal like himself. Adrien and his former teacher, Roland Günter, begin to explore his newly acquired abilities. But without his soul's sword, Adrien flounders. On Nicolas's wedding day, a two-hundred-year old secret is revealed, sending the wedding party into a blazing battle between hunters and vampires. Once again Adrien finds himself facing Pelletier's superior strength. Just as Adrien believes all hope of a future with Nicolas is lost, he finally learns his true gift—he can turn back time. But time travel comes with a high cost. To save Nicolas, Adrien must become strong enough to use his power without descending into madness.
Release Date: 2015-04-20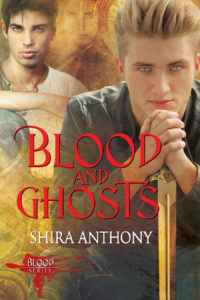 Blood and Ghosts
Title: Dragons of Anuki (Book 1)
Summary: Set immediately after the final Mermen of Ea Series book, Running with the Wind, the Dragons of Anuki series will be an interrelated but standalone series in the Mermen of Ea universe. You'll be able to read this series without having read the Mermen of Ea trilogy. Working Blurb: Left without memories of the man he once loved, Bastian seeks to remember his past and discover the truth behind the legend of the ancient Anuki kingdom and cradle of Dragonkind. With the help of the King of Astenya, Bastian and Odhrán set off together to find the lost city of Anu'Raal, home to the ancient dragons who once roamed the world. Tentative Publication date: 2019
Release Date: Information not available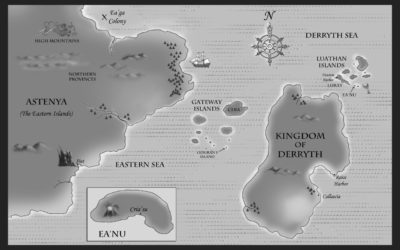 Dragons of Anuki (Book 1)
Title: Finder's Keeper
Summary: My first entry in Dreamspinner Press's new Dreamspun Beyond line of contemporary paranormal category romances. When Zane moves into an old gothic brownstone, he discovers the house comes equipped with a caretaker—Kit, who lives in the basement. Zane is immediately drawn to the charming and attractive Kit. But Kit is much more than he seems. He is a two-hundred-year-old half-human, half–red fox spirit who guards a Gate between the mortal and spirit worlds—a fact Zane should recognize, but doesn't. Orphaned at a young age, Zane never learned he comes from a long line of mystical Keepers. Kit needs Zane's help to protect the Gate, but how can he tell Zane of his legacy when that will crush Zane's dreams of traveling the world? If he takes up the mantle, Zane will be bound to the Gate, unable to leave it. But when Zane realizes Kit's true nature, and his own, he'll have to make a choice—fight to protect Kit and the Gate, or deny his destiny and any chance of a future with Kit. Under contract to Dreamspinner Press Release date: September 15, 2017
Release Date: 2017-09-15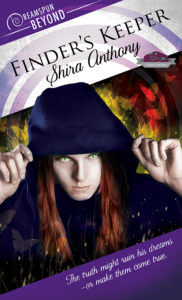 Finder's Keeper
Title: Into the Wind
Summary: Sequel to Stealing the Wind Since learning of his merman shifter heritage, Taren has begun building a life with Ian Dunaidh among the mainland Ea. But memories of his past life still haunt him, and as the threat of war with the hostile island merfolk looms ever closer, Taren fears he will lose Ian the same way he lost his beloved centuries before. Together they sail to the Gateway Islands in search of the fabled rune stone—a weapon of great power the Ea believe will protect them—and Odhrán, the pirate rumored to possess it. After humans attack the Phantom, Taren finds himself washed up on an island, faced with a mysterious boy named Brynn who promises to lead him to Odhrán. But Taren isn't sure if he can trust Brynn, and Odhrán is rumored to enslave Ea to protect his stronghold. Taren will have to put his life on the line to find his way back to Ian and attempt to recover the stone. Even if he does find it, his troubles are far from over: he and Ian are being stalked by an enemy who wants them dead at all costs.
Release Date: 2014-05-05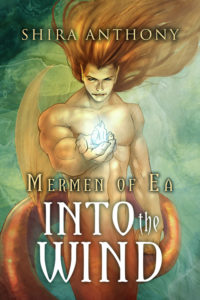 Into the Wind
Title: Running with the Wind
Summary: Sequel to Into the Wind Mermen of Ea: Book Three With the final confrontation between the island and mainland Ea factions looming, Taren and Ian sail with Odhrán to investigate a lost colony of merfolk in the Eastern Lands. Upon their arrival, the King of Astenya welcomes them as friends. Odhrán, however, isn't so quick to trust the descendent of the man who held him prisoner for nearly a decade, especially now that he has someone to cherish and protect—the mysterious winged boy he rescued from the depths. Armed with the knowledge he believes will save the Ea, Taren returns to the mainland. With Ian at his side, Taren convinces Vurin that their people must unite with their island brethren before it's too late. When Seria and his men attack, Taren must call upon the ancient power of the rune stone to protect his comrades. But using the stone's immeasurable power commands a hefty price—and Ian fears that price is Taren's life.
Release Date: 2015-06-08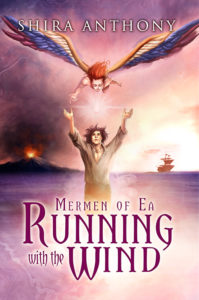 Running with the Wind
Title: Stealing the Wind
Summary: Taren Laxley has never known anything but life as a slave. When a lusty pirate kidnaps him and holds him prisoner on his ship, Taren embraces the chance to realize his dream of a seagoing life. Not only does the pirate captain offer him freedom in exchange for three years of labor and sexual servitude, but the pleasures Taren finds when he joins the
captain and first mate in bed far surpass his greatest fantasies. Then, during a storm, Taren dives overboard to save another sailor and is lost at sea. He's rescued by Ian Dunaidh, the enigmatic and seemingly ageless captain of a rival ship, the Phantom, and Taren feels an overwhelming attraction to Ian that Ian appears to share. Soon Taren learns a secret that will change his life forever: Ian and his people are Ea, shape-shifting merfolk… and Taren is one of them too. Bound to each other by a fierce passion neither can explain or deny, Taren and Ian are soon embroiled in a war and forced to fight for a future—not only for themselves but for all their kind. WARNING: 18+ adults only, contains scenes of explicit MMM menage (although the pairing is strictly MM), and dubious consent. Would you like to download a free copy of Stealing the Wind? For a limited time, it's available on BookFunnel right here.
Release Date: 2013-08-12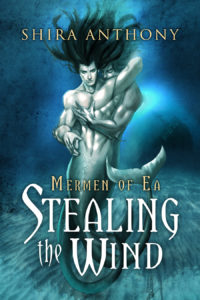 Stealing the Wind