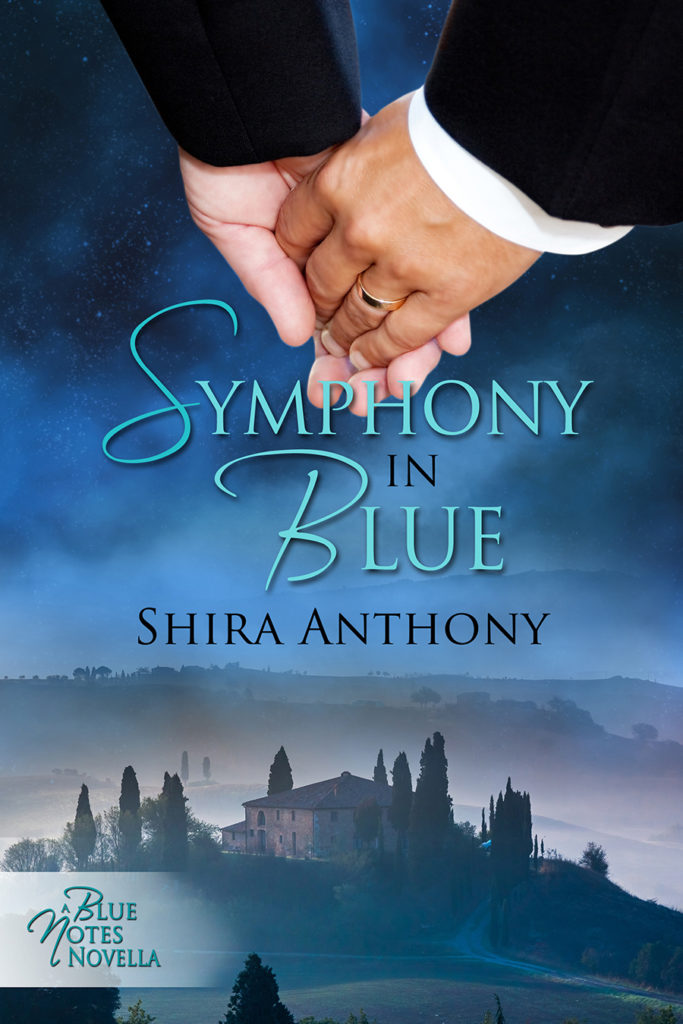 A Blue Notes Novella (Sequel to Books 1-4 of the Blue Notes Series)
Are you a fan of the Blue Notes series? Would you like to know where the couples from the first four books are now? This is your chance to catch up! Aiden and Sam are finally getting married. But when Cary and Antonio's baby daughter makes her appearance a bit earlier than planned, the big reception is put on hold. David Somers normally conducts orchestras, but this time he devotes his energy to "conducting" his friends so that everyone can join him at his Milan villa for a reunion at an intimate Thanksgiving dinner.
Sam and Aiden, Jules and Jason, David and Alex, and Cary and Antonio are soon assembled, and each couple shares something they are thankful for. Played out in four movements, this symphony is a celebration of friendship and love, orchestrated by David.
Note: This book is meant as a sequel to the first four Blue Notes Series books.  However, some readers have suggested it's a great jumping off point for the series and introduction to the characters.
Published:
December 13, 2013
Cover Artists: